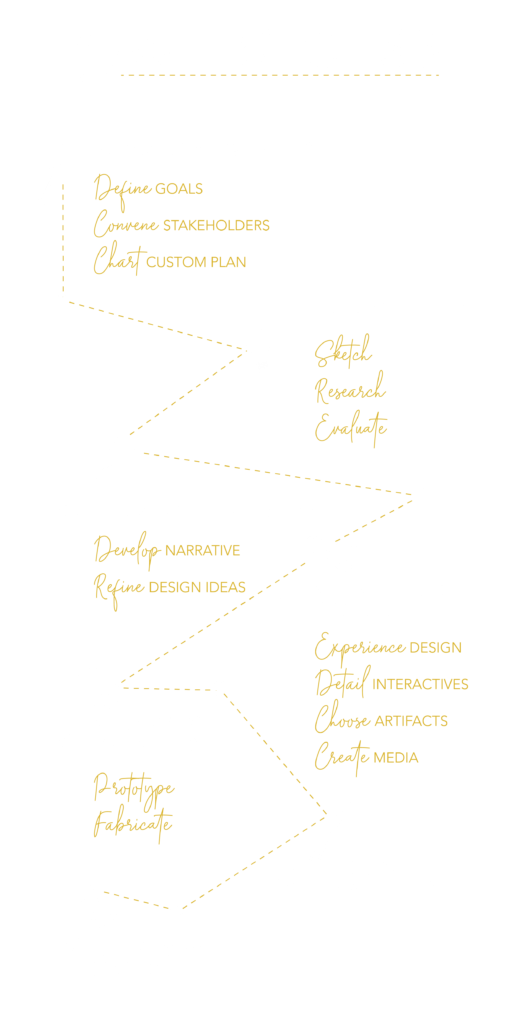 Think of Museum EXP as an extension of your staff.
We integrate seamlessly into your team and amplify the skills that makes your organization special. Working with a network of accomplished museum professionals, we will curate a team of: designers, fabricators, collections managers, scientists, curators, historians, and technical specialists to assemble an elite team for your exhibition project. We'll pull together only the roles that your project requires in order to maximize your budget and improve efficiency.
Our Expertise
Project Management
Exhibition Development
Interpretive Planning & Content Development
Owners Representation
Collections Management
Vendor Management
Creative Direction
Operations Planning & Management
Tour Logistics
Exhibition Research & Writing
Interactive Development
Tour Positioning & Business Planning Partnership Development
Brand Integration & Activation
… and guiding and directing any other exhibition-related tasks you can throw at us.
Our Values
We strive to improve our society by increasing the impact of museums as essential and transformative organizations in our communities. By creating authentic and relevant experiences, we can add value to the lives of museum visitors and embrace lifelong learning.