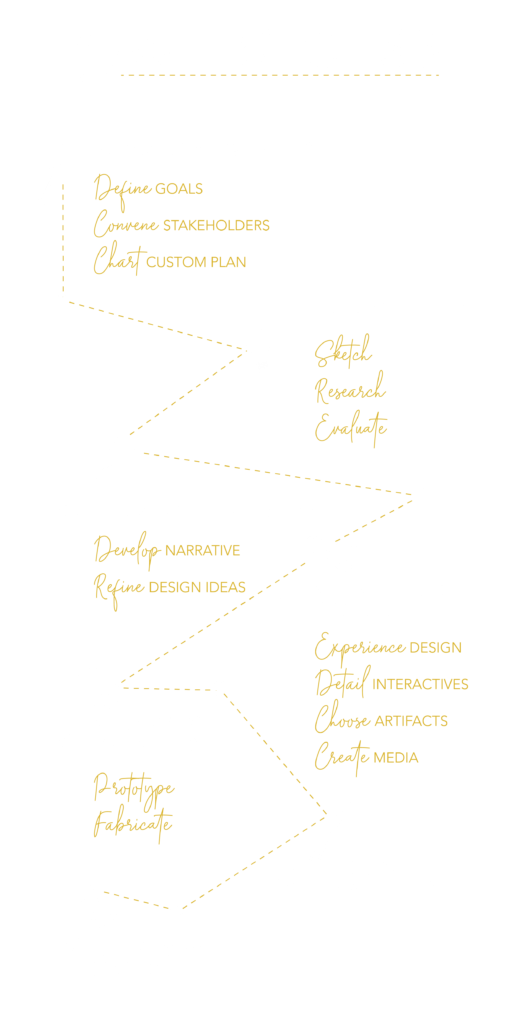 Think of Museum EXP as an extension of your staff.
We integrate seamlessly into your team and identify the unique skills needed for your project. Working with a network of accomplished museum professionals, Museum EXP customizes and assembles an elite team of designers, fabricators, collections managers, scientists, curators, historians, and technical specialists for your exhibition project. We work backwards from your budget to ensure that your project opens on time, while maximizing available resources. We pride ourselves on fulfilling your project goals without any last-minute surprises.
How we shine:
Museum Project Planning
Exhibition Project Management
Interpretive Master Planning
Interactive Design and Development
Content Development
Collections Care
Creative Direction and Experience Design
Traveling Exhibition Development
Exhibition Research & Writing
Our Values
We love museums. We strive to improve lives by increasing the impact of museums as essential and transformative organizations in our communities. By creating authentic and relevant experiences, we can add value to the lives of museum visitors and embrace lifelong learning.