Amelia Earhart Hangar Museum Takes Off
On April 14th, we traveled to Amelia Earhart's hometown of Atchison, Kansas to celebrate the opening of the Amelia Earhart Hangar Museum. Founded with the mission to educate, inspire, and empower all generations in the pursuit of flight, the museum chronicles Earhart's life, groundbreaking achievements, and houses the last remaining 1935 Lockheed Electra 10-E aircraft in the world—the same model aircraft Earhart flew on her final, fateful flight attempt around the world.
Amelia Earhart is the most well-known aviatrix—and arguably one of the most recognizable historical figures in American History. Amelia Earhart was a courageous trailblazer whose inquisitive nature allowed her to explore her talents and pursue a passion for flying. Determined to have a chance at the same adventures her male counterparts had, her perseverance and grit led her to become the legendary pilot still loved to this day. Though she disappeared while attempting a record-breaking flight, Amelia's legacy endured, and her story has reached mythic proportions. Amelia's steadfast spirit continues to inspire, daring us to dream bigger, fly higher, and work harder to achieve our goals.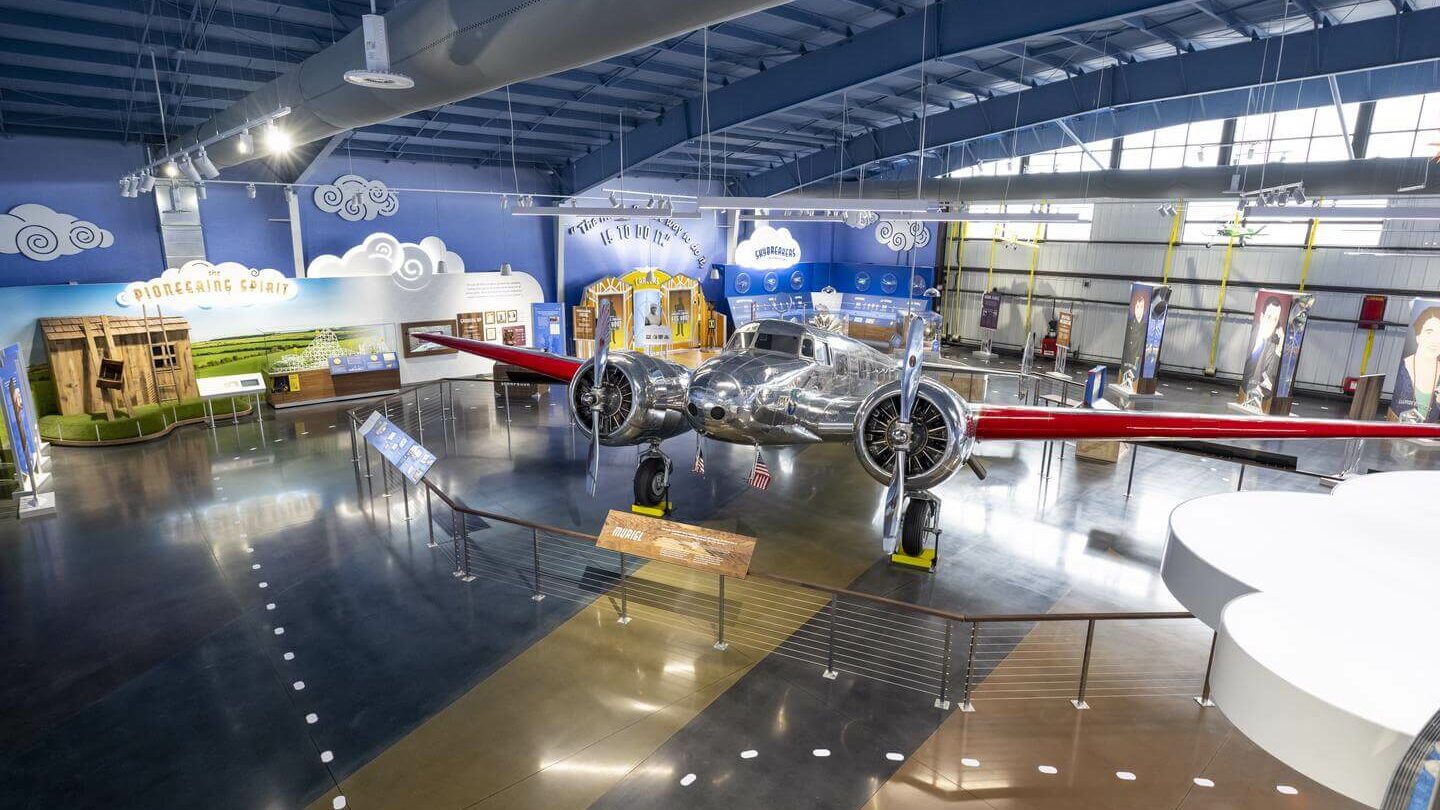 So how do you frame the inspirational story of a woman's life when the highlights are embedded in American pop culture? Working together with the Amelia Earhart Foundation, experience design firm Dimensional Innovations tasked Museum EXP with this challenge. After immersing ourselves in Amelia's own thoughts and musings, our team decidedly let Amelia speak for herself. Earhart's own voice and writings to guide the experience. Collaborating with Dimensional Innovations and TurnKey Education, Museum EXP led the research and content development process through the experience design process.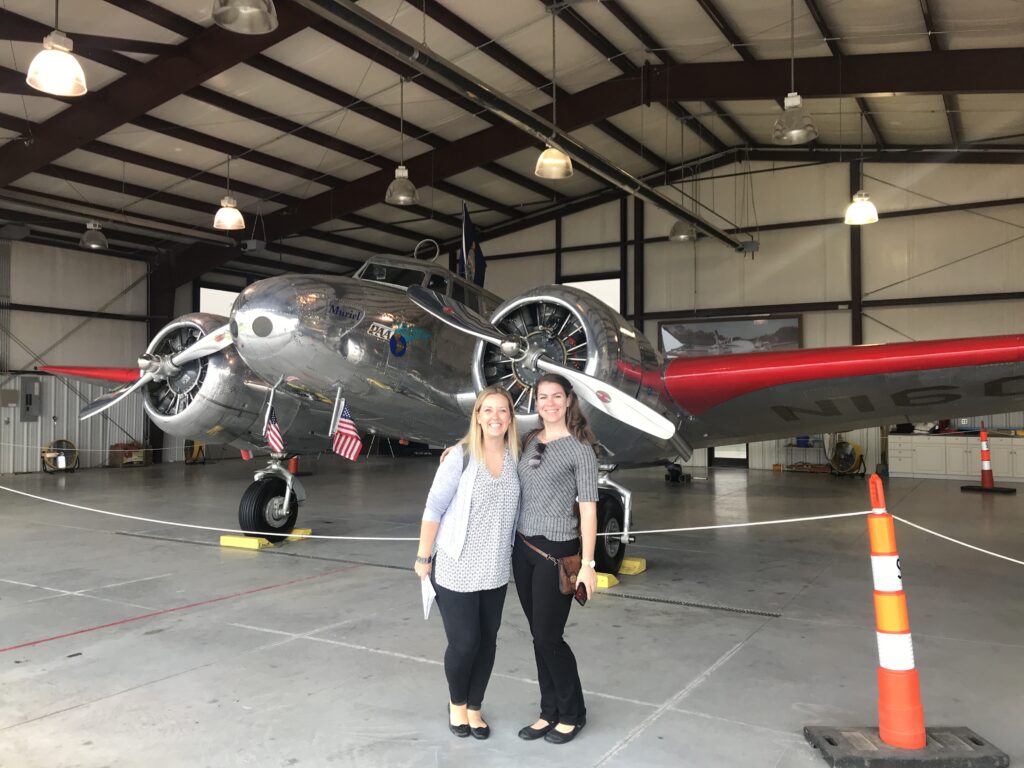 The museum is as much history as it is STEM-focused. Through hands-on interactives, visitors explore the life and enduring legacy of Amelia Earhart.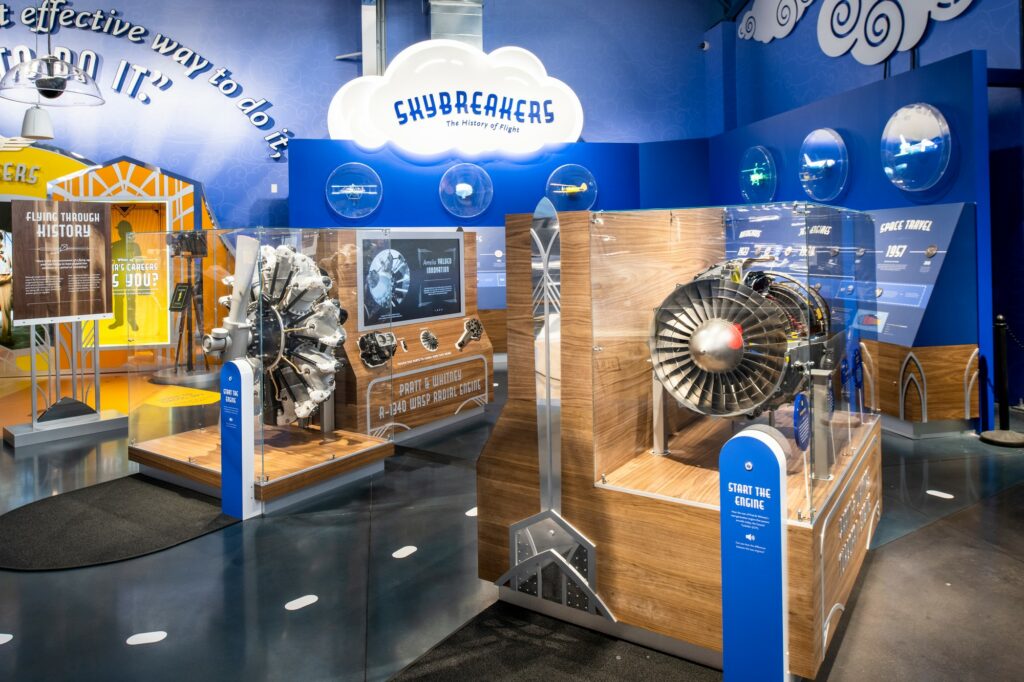 While she may look like the real deal, lifelike portrayals of Amelia took Dimensional Innovations over 1,000 combined hours of extensive research, artificial intelligence (AI) technology and cutting-edge computation to create. To bring this unique experience to life, DI used innovative technology that combines archival photos and videos with human talent to ensure this animated portrayal of Amelia was as charismatic, authentic, and realistic as possible. Museum EXP stitched together Amelia's own words and reflection to tell her story and connect visitors to the inspiring mission of the museum.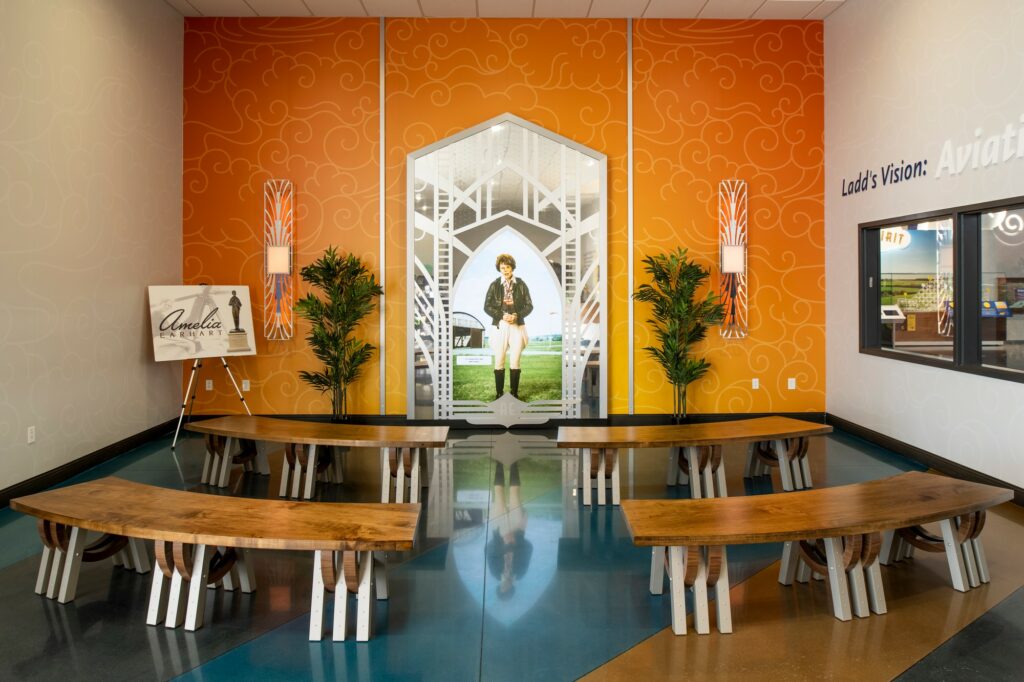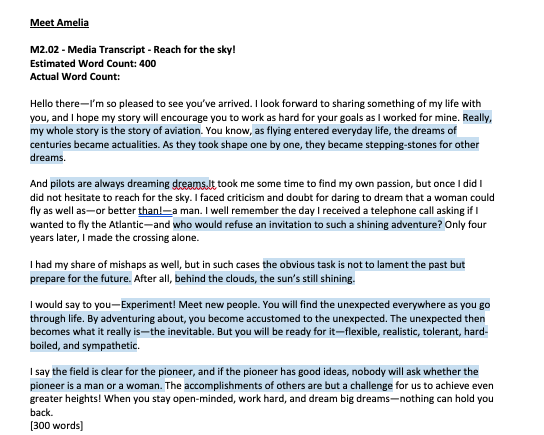 Our brilliant content developer, Rivah Winter, PhD, artfully researched and wove Amelia's own words into the media scripts, carefully noting her inflection, cadence, and word choice for authenticity. The blue highlight in this script denotes Amelia's own words. View this media element here.
Developed largely during the COVID-19 lockdowns, our team couldn't be prouder of our collective work. Cheers to the Amelia Earhart Hangar Museum! We can't wait to see all the amazing work you will do to inspire your community through Amelia's story.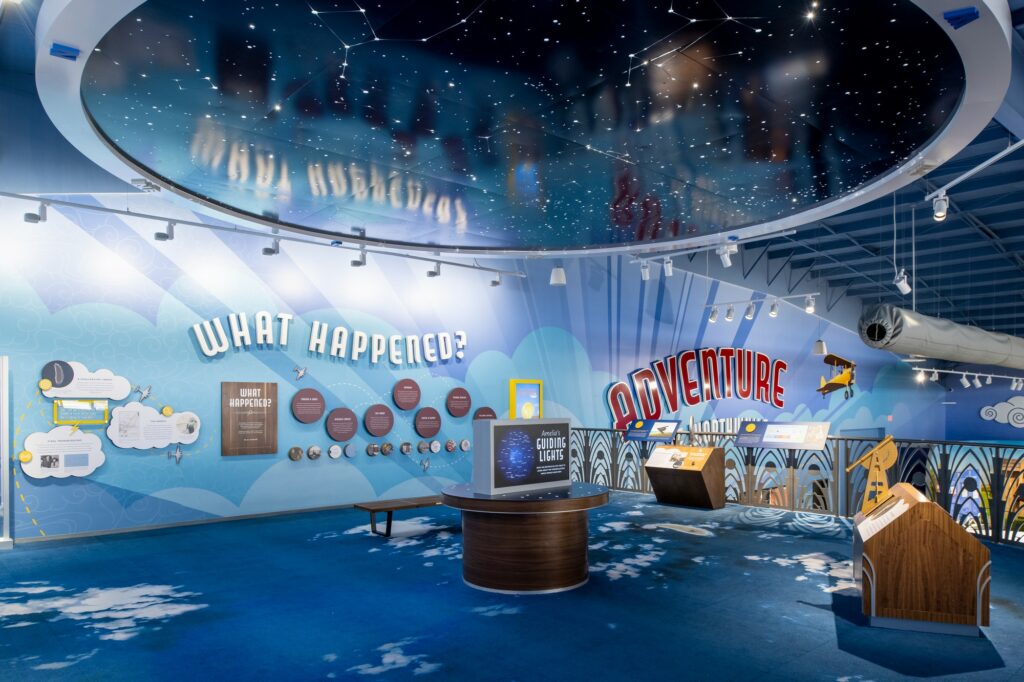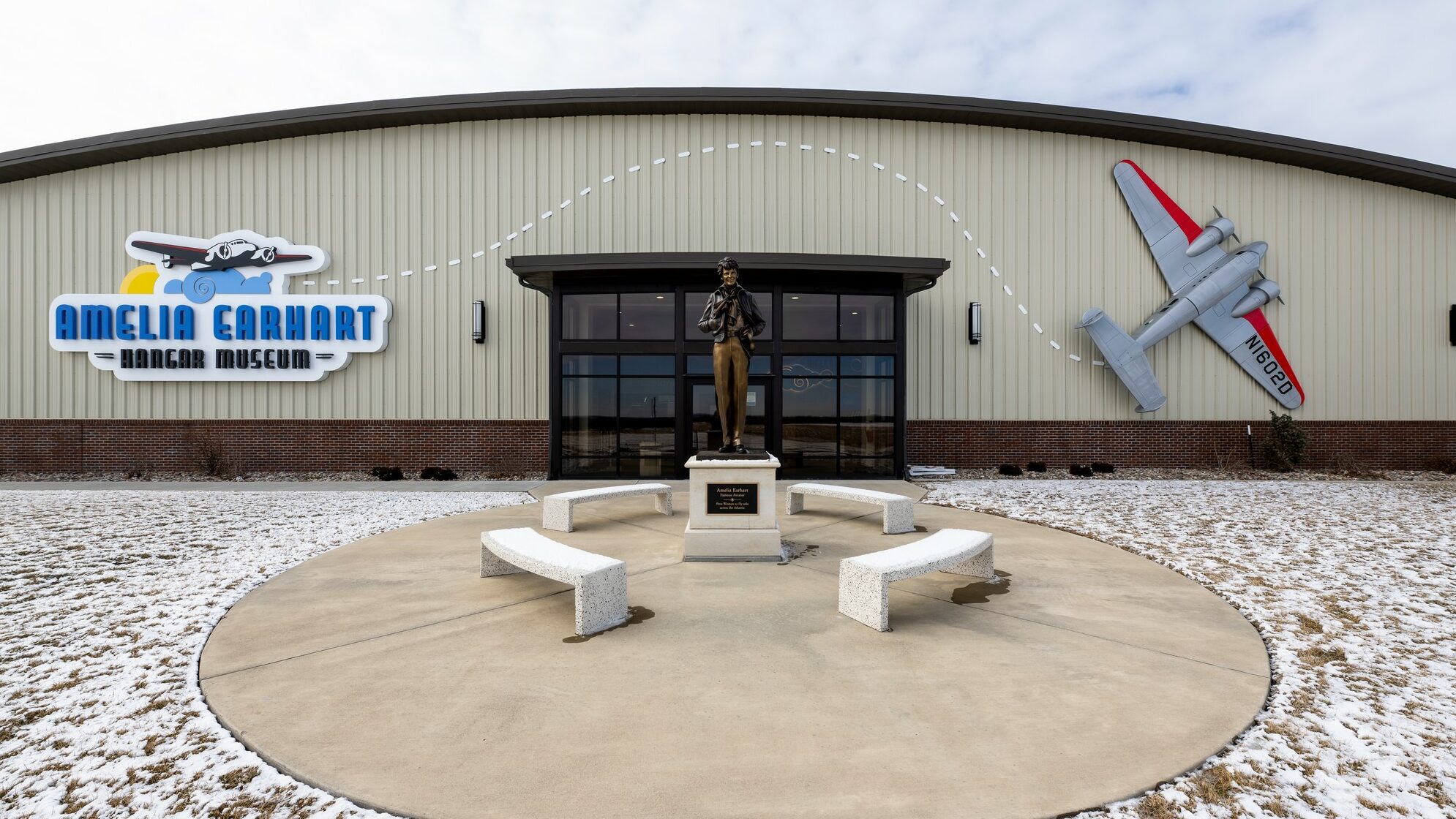 Want to learn more about our role in this project or chat about how we can activate history in your museum? Let's chat!