Glass Barn at Indiana State Fairgrounds
Indiana Soybean Alliance
Museum EXP led a concept planning, design, and fabrication for renovation of exhibits at the Glass Barn at the Indiana State Fairgrounds. Our team talked with stakeholders, researched
content, and presented concept options to align with the client's strategic plan and budget.
The project was executed in phases over two years. Phase one included the addition of a combine simulator experience so huge it barely fits in the building and makes visitors feel like they are really driving the equipment in the field.
Phase two replaced outdated exhibits with an engaging RFID grocery shopping game and a high-tech farming arcade game.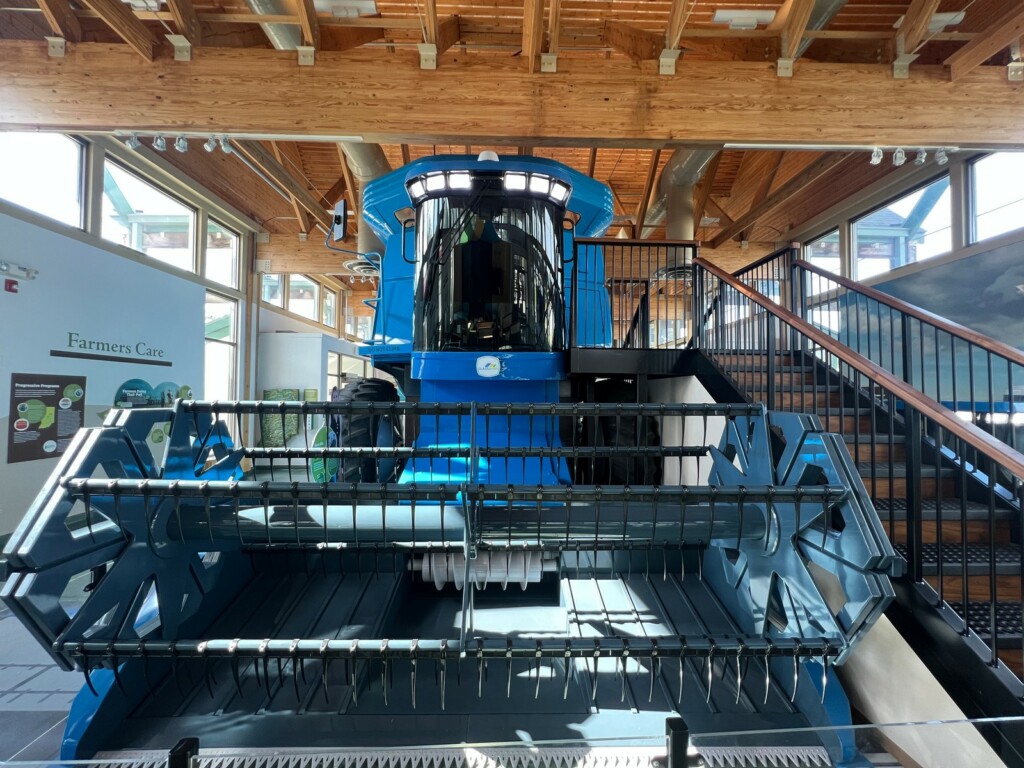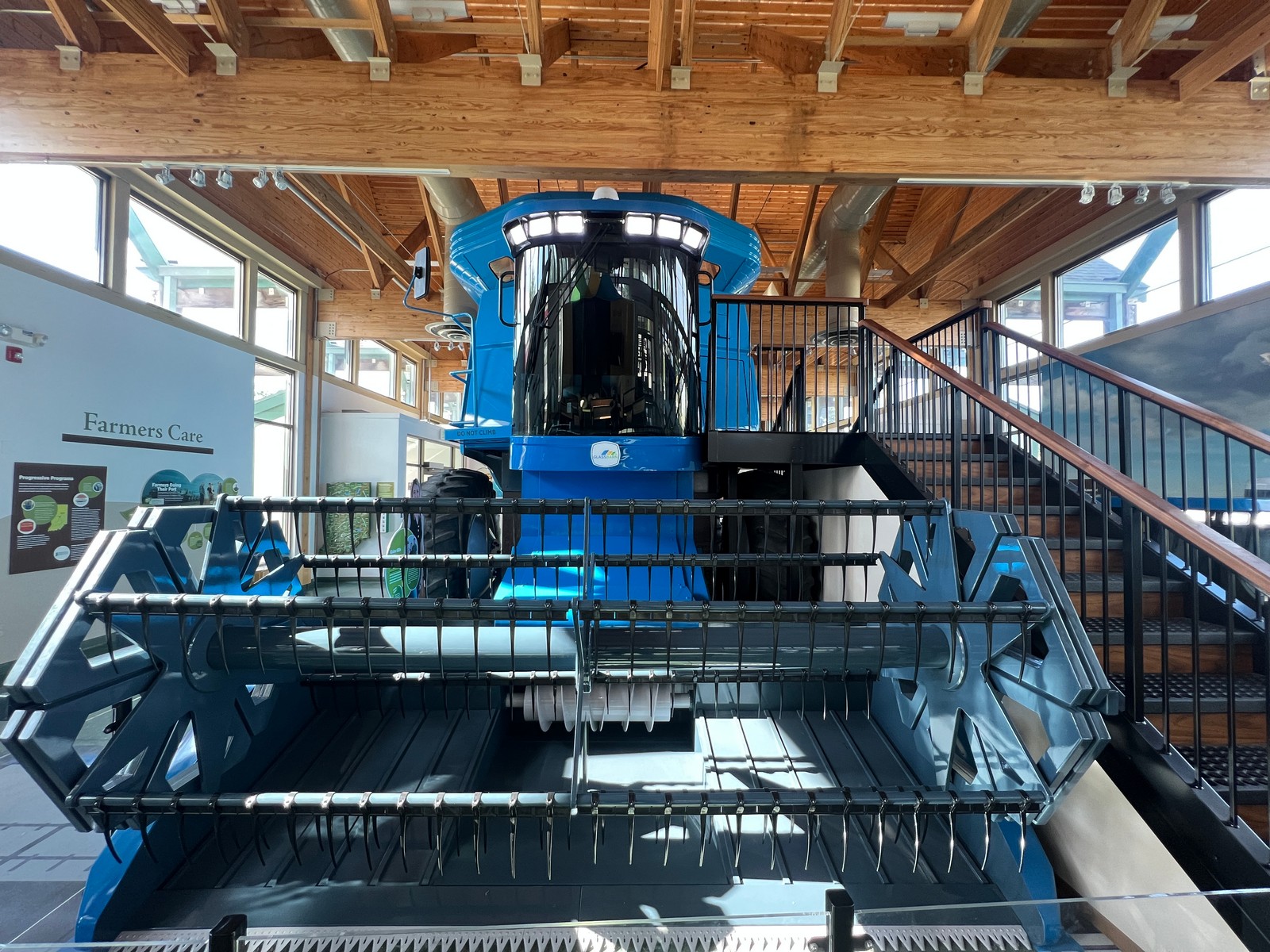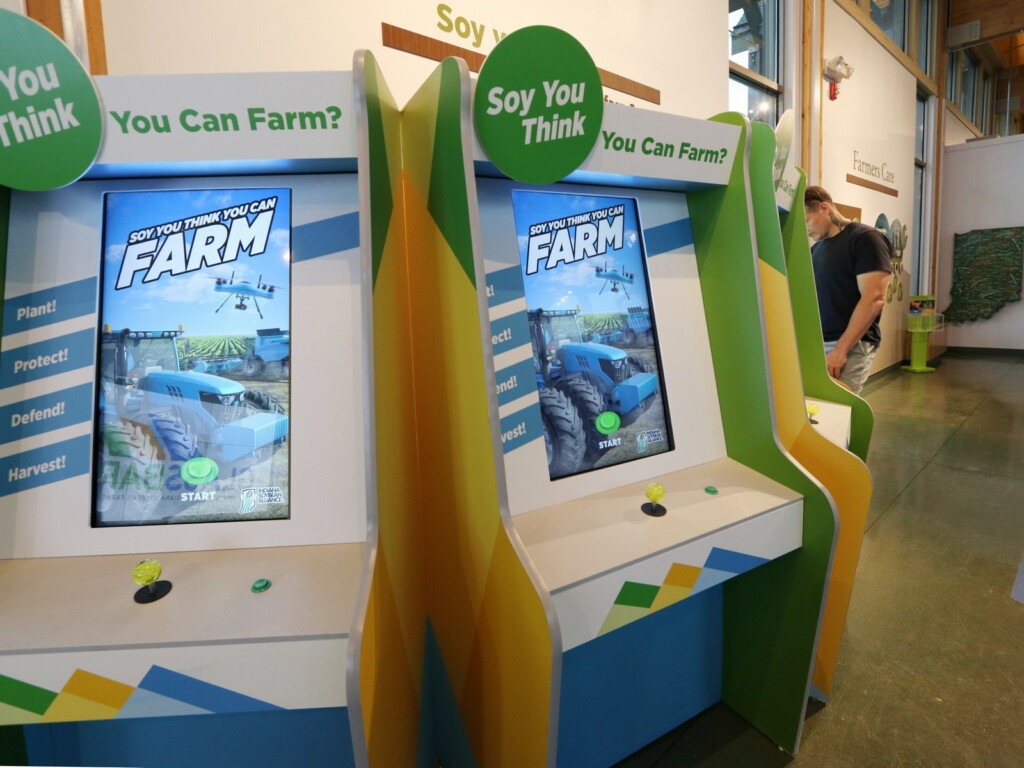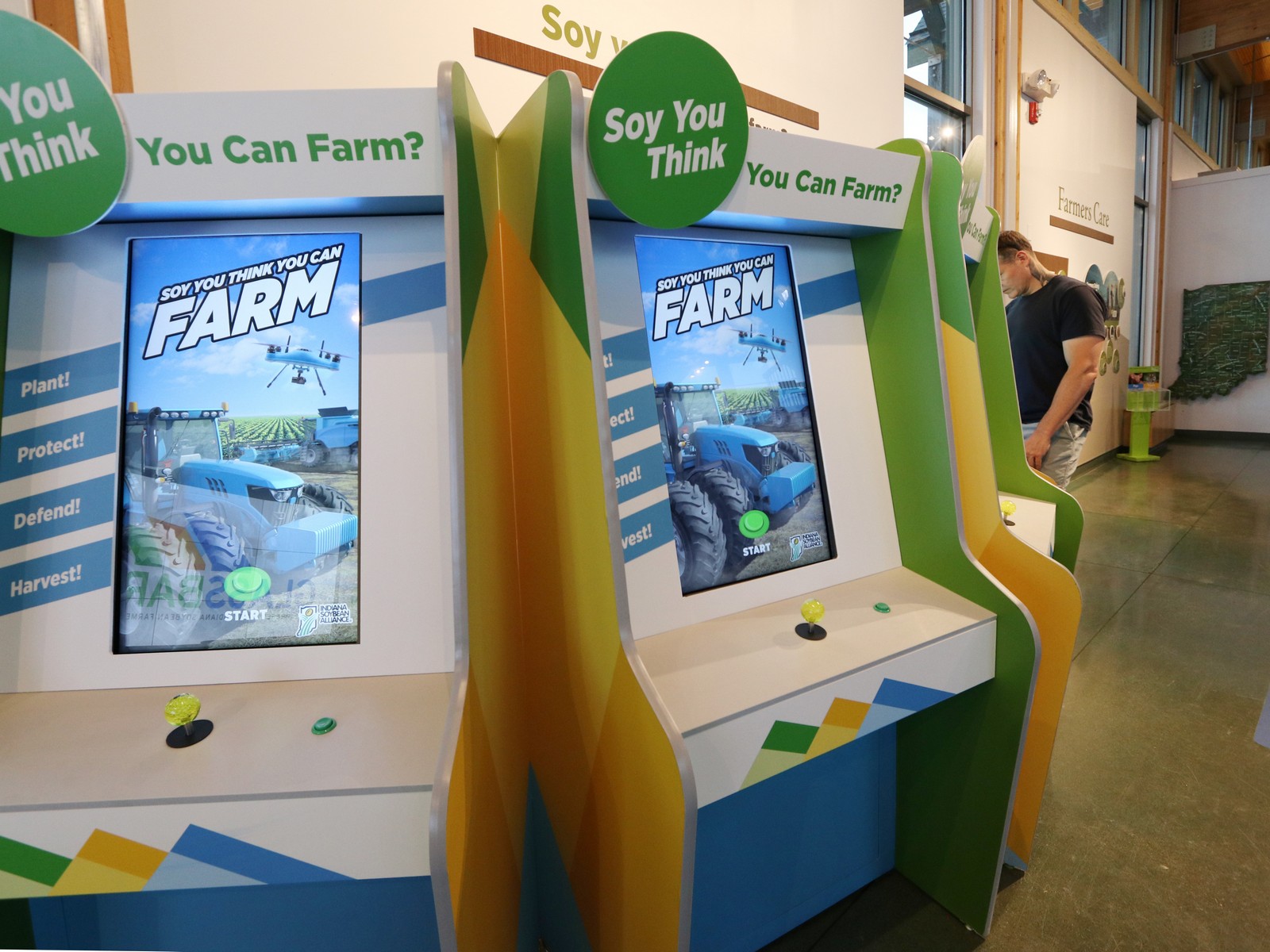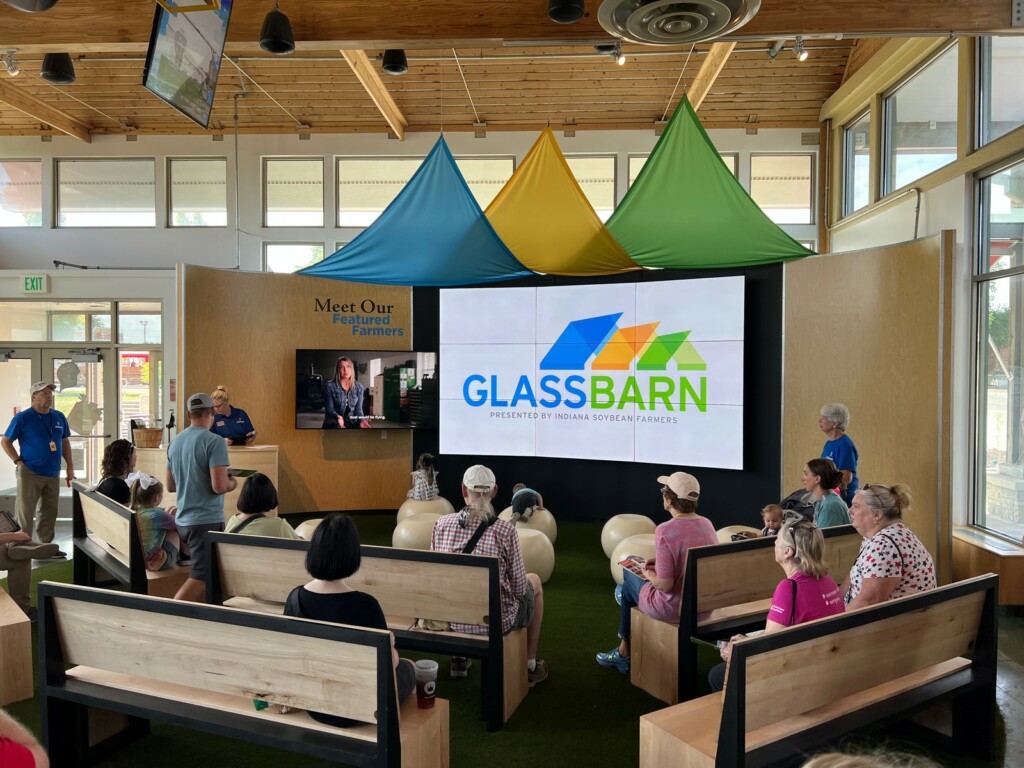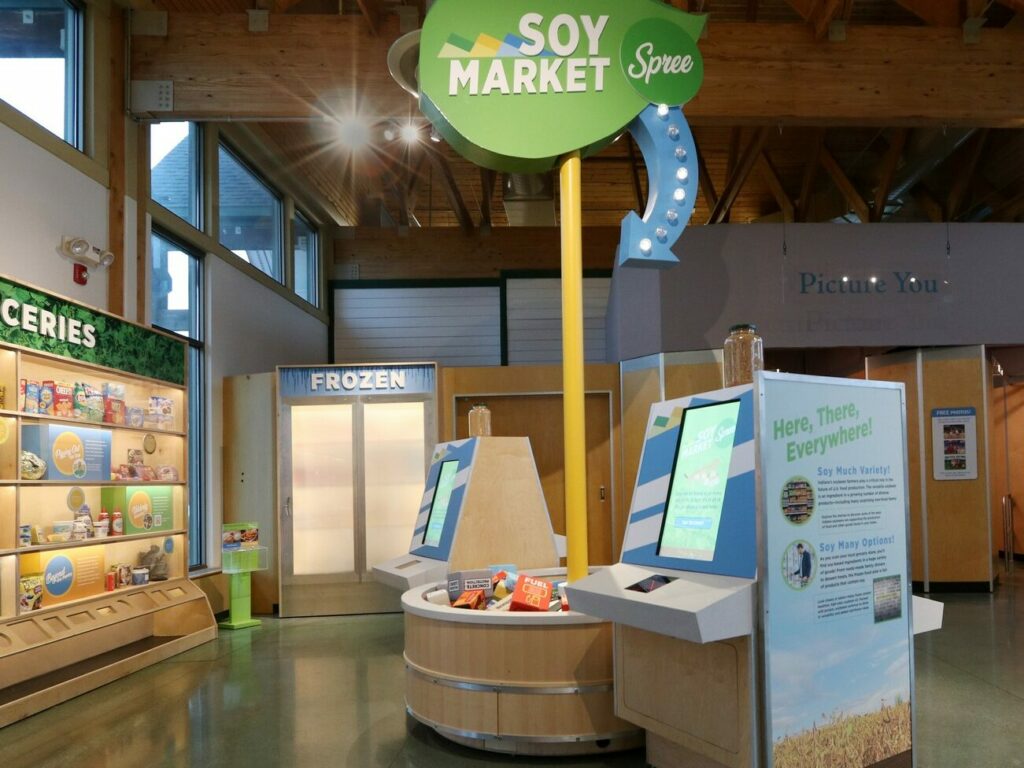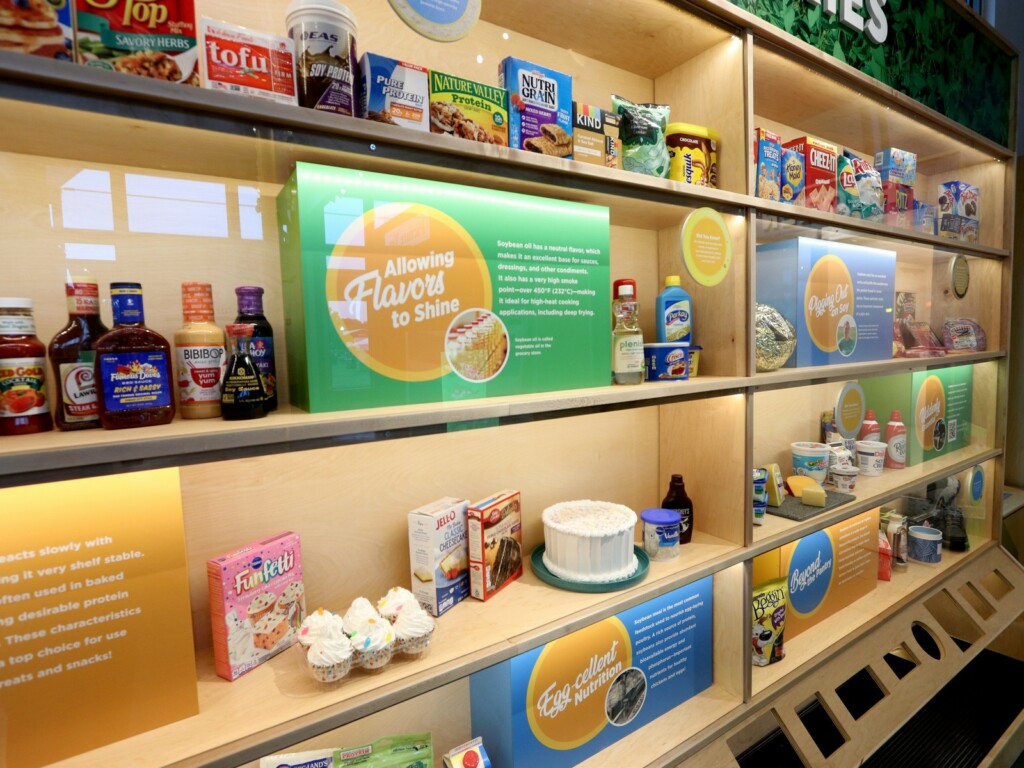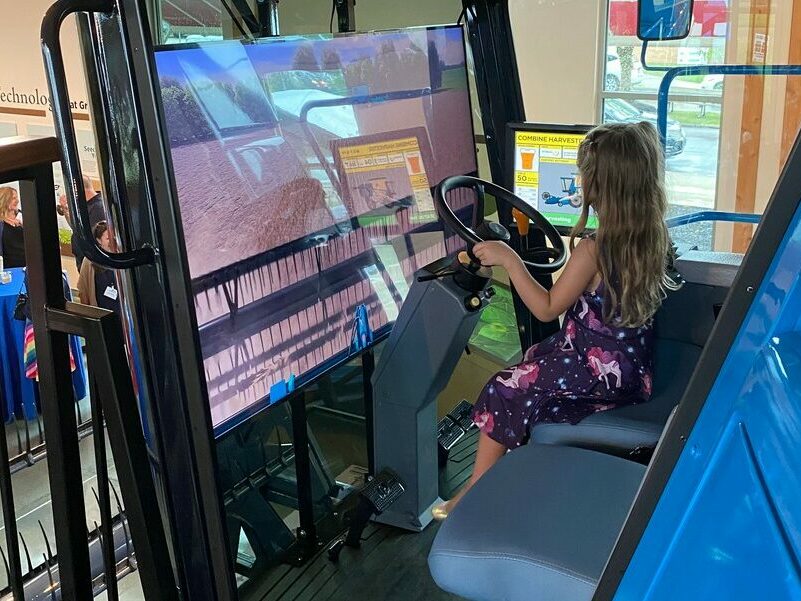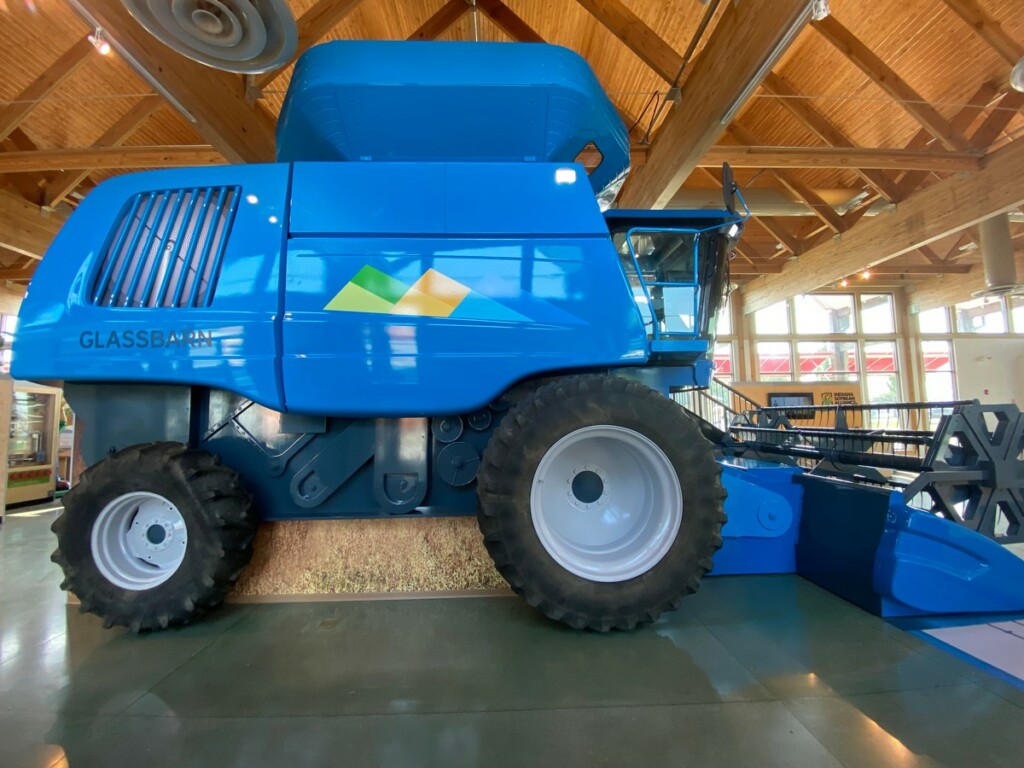 Why this project excites us:
This project allowed us to think big about soybeans–a subject that few people think about on a daily basis–and make it fun, engaging, and connect to guests' everyday lives.
Collaborators:
Tilt23 Studios
Force.Tech
Primal Screen
Samantha Tableriou Design
Crabby Badger Studios
Jamie DeRuyter
NovaChrome
ADEX International
Marissa Hancock Design
Color Reflections
Size:
4,250 square feet
Scope:
Project Management
Experience Design
Interactive Development
A/V Integration
Implementation